2016.09.09

We implemented 190 million yen as a third-party allocation of shares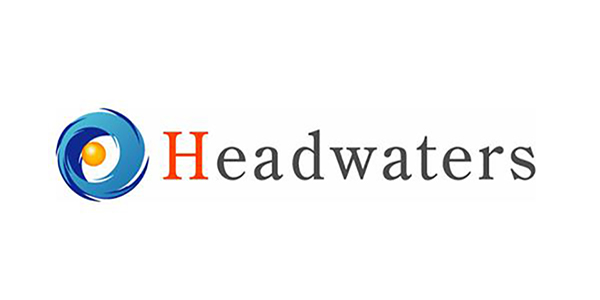 【190 million yen as a third-party allocation of shares】
Pertaining to the dissemination of Smart robot for business utilization,reinforcing the development of Cloud robotics.
Headwaters(Head office: Shinjyuku in Tokyo, CEO Yosuke Shinoda)that is leading company of robot application development and has introducing track record.we implemented 190 million yen as a third-party allocation of shares as underwriting destination 5companies.
◆What is Head Waters' robot business?
Headwaters provides original robot applications mainly with humanoid robot "Pepper" provided by SOFTBANK ROBOTTICS CORPORATION, and has over 200 development records.In 2015, we release the cloud robotics service "SynApps (synapse)" that linked with artificial intelligence and machine learning function.By connecting the communication type robot and the cloud service, we realized smarter and more practical robot application development and operation of multiple robots for multi store development.
◆Purpose of fund procurement and future development
Today, the introduction of communication robots by enterprises and shops is advancing, but there are few cases where robot is working on "business utilization" well.In order to promote the practical "task" robot, we will strengthen the development and expansion of cloud robotics utilizing artificial intelligence through fund procurement, and the adoption of outstanding engineers supporting system development.We continuously create the future which naturally communicate with people and robots. And we keep promoting development of robot application business.
◆Underwriter List
Vector, Inc【6058】
Comprehensive PR company listed on TSE 1 part.provide comprehensive PR services in line with the new capital increase and will support growth as a leading company in the robot application development market expected to further develop in the future.
Aucfan Co., Ltd.【3674】
Operate the largest auction of Japan listed TSE Mothers, comparison of shopping, search site "Aucfan". We anticipate synergies in areas such as big data from robot sensors.
Kiyohiro Sugasita
sugasita Partners,Ltd
Representative Director, International Financial Consultant, Investor, Ritsumeikan Asia Pacific University President Special Advisor. It is known as "wealth specialist" that has looked ahead at the unique point of view that made use of Wall Street's experience and has made the future of Japan and the world economy one after another. author of many books.In the future, he will fully advise on Head Water's capital policy and IR
◯Other, 2 companies
■Company information of headwaters
Company name: Headwaters Co., Ltd.
Representative:Yosuke Shinoda
Head Office:2-16-6 Shinjuku East Square Bldg 7F, Shinjuku, Shinjuku-ku, Tokyo, Japan 160-0022
Establishment:November 2005
Businesses:System integration,Creating Pepper applications
URL:https://www.headwaters.co.jp/

◆Inquiry for this case
company name:Headwaters Co., Ltd
Person in charge:Ishii、Shinoda、Fujiwara
Email:headwaters@vectorinc.co.jp
FAX :03-5572-6065
TEL :03-5572-7334