2016.09.21

Conducting a presentation about cloud robotics in IoT Business Co-creative Lab on Sep 30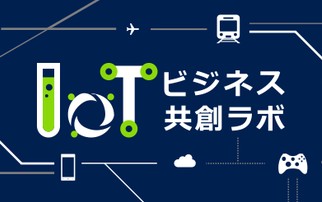 We are writing to inform you about the manager of interaction department Genki Matuyama and director of advanced technology promotion department Kimura will conducts a presentation at regular event of IoT Business co-creation lab on Sep 30.

◆About IoT business co-creation lab
It is for IoT project which use Microsoft Azure of activity to co-varificate for the purpose of spreading IoT and expanding business opportunities in Japanese market.
It was started by the Microsoft Japan Co., Ltd.
It holds event for conducting a presentation about result of co-verification for using secure and safety cloud services and devices and promoting development of IoT solutions based on Microsoft's cloud platform Microsoft Azure, as a result of holding events, the lab offers a matching place with the end-user companies and IoT business co-creation lab of participating companies.

「Pepper working group」prerelease here
IoT business co-creation lab HP here

◆Event outline
Second time IoT business co-creation lab Pepper WG seminar
Date: Sep 30, 2016(Fri) 10:00~ 12:30
Place:14F Shiodomesumitomo building 1-9-2 Tokyo Minatoku Higashishinbashi
Sponsor: IoT business co-creation lab
People who interested in IoT business will join the event.
Apply here:http://iotbizlabo.connpass.com/event/39949/

◆Presentation content1

---
Theme:Tips for creating optimum UX in robot application development
We would tell you the secret robot UX tips that the development site finally arrived repeated crashed and builds.

About presenter:
Headwaters Co., Ltd. Interaction design division director Genki Matsuyama
As head of site development for Pepper application, worked with Yoshimoto Robot Research Institute together with Yoshimoto before the sale of Pepper A leading player who has developed domestic top class development number, development system, introduction record. He also promote cloud robotics service SynApps.

---
◆Presentation content2
---
Theme:Utilization Practice Report of Cloud Robotics Azure Platform

Introduction of speaker:
Headwaters Co., Ltd. Advanced Technology Promotion Office
The general manager Syougo Kimura
Project manager concerned in various projects including robot CMS,Cloud robotics service Microsoft cognitive service collaboration and so on.
He mainly takes charge of Robot Introduction Consulting, Robot Project Management, Machine Learning Solutions Planning, also has a podium at Microsoft events and is active for revitalizing the robot market.

---

We will continue to offer robot solutions at Headwaters and we will do our best to acquire the leading position in the rapidly expanding robot market.

■Company information of headwaters
・Company name:Headwaters Co., Ltd.
・Representative:Yosuke Shinoda
・Head Office:2-16-6 Shinjuku East Square Bldg 7F, Shinjuku, Shinjuku-ku, Tokyo, Japan
・Establishment:November 2005
・Businesses:System integration,Creating Pepper applications

■Inquiry for this case
Headwaters Co., Ltd human and robot departure
Email:info_robot@ml.headwaters.co.jp