Message
So, let's go and change the world.

Headwaters Co., Ltd.
Representative Director: Yosuke Shinoda
A Group That Demonstrates Power Within Change
Changes in the ICT industry are drastic, and technologies in which business schemes are used also progress rapidly.
The enterprises and engineers in this whirlpool demand continual progress within its flow.

What we have been engaged in since our establishment is
nurturing engineers who can withstand change
and creating a business organization that can withstand change.
We are confident that a group that can enjoy change and demonstrate its power within change can provide the highest value to its customers.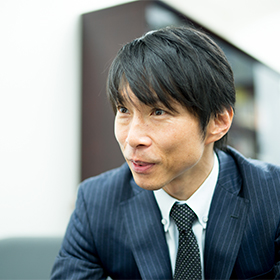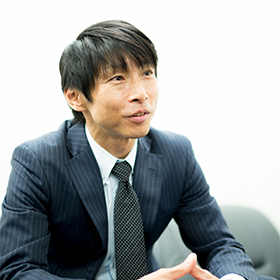 Actions Speak Louder Than Words
Our field of business is not confined to Japan, but continues to spread in India, China, Vietnam, Cambodia, Dubai, and Africa.
"Actions speak louder than words"
Based on this, we are proud of our realization of faster development than other companies, and our accumulation of a great amounts of know-how.
At the time of our establishment, system integration had become the nucleus of business.
Currently, based on the technical power cultivated therein, such business models as game development, robot development, and sales consultation businesses for mid-sized blue chip enterprises are continuing to progress.

Realizing Your Happiness Is Our Joy
In our consultation work, we support the IT development and globalization of customers that have excellent products and services.
In Japan there are many brilliant products that are not yet well known in global markets.
By spreading around the world products that are peculiar to Japan, cultivated over its long history, we want to rejuvenate Japan's competitiveness and give joy to people around the world.
Using the technology and accumulated value that Japan has developed over many long years, we are striving to make the people of the world just that little bit happier.
Simply by realizing the happiness of everyone, we experience the joy of carrying out our work, and believe that we can realize future development.
We ask for your continued understanding and support
of Headwaters business activities.