Personnel and organizational support solution enhancing corporate strength
Enhancing corporate strength developing the organization and the growth of people working there.
Assuming that the management principles provide the basic stance for working in a corporation, this solution introduces HRD and management techniques tailored to each employee, which work for solid motivation and organizational power to take root in the workplace.
Five menus for enhancing corporate strength through personnel and organization management

Personnel and organizational support solution menu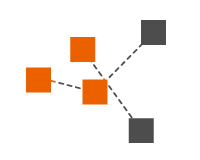 Spread the management principles in your company.
Have employees absorb the company's management principles; construct an organization whose members are highly-motivated and energetic.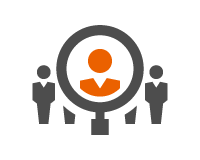 Improved recruitment
We can help your company to become more appealing and enhance your power to recruit people that match your company.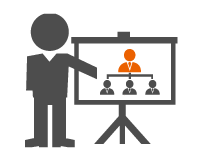 Human resource development
Our instructors offer special lectures and we support strategy formulation and execution that can help enhance your HRD.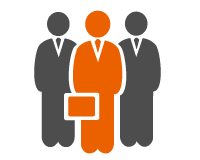 Enhanced management
We attach importance to management using an objective cycle and can help you build a management system that is effective in your workplace.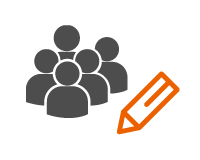 Building an employee performance evaluation system
Help to build a personnel evaluation system that spreads of management principles, effective HRD and enhanced management.
In spite of your goal to spread your management principles in your company,

the principles are not yet clearly defined,
employees are not that familiar with or loyal to the principles, or
management ideas and thoughts are not successfully spread among employees.

In spite of your goal to enhance management,

management relies too much on other people,
managerial lack of ability or inadequacy has become obvious (they are stuck on deciding how to teach/guide the staff), or
organizational system and business strategies do not match.

In spite of your goal to enhance human resource development,

no effective HRD system is established, with On the Job Training (OJT) playing the main role for education,
too little time is left to spare for education,
education is given, but become routine and its effects are unknown, or
employees differ in ability and the burden falls the most heavily on the most able.
In spite of your work to improve recruitment,

not that many people are applying to work at your company even though you use expensive ads,

few people are interested in interviewing after a company information session,

you cannot employ the talented people you want, or

newly-employed people leave your company due to mismatching.


Rating of employee performance

Personnel evaluation system is not established,

evaluations are not trusted and the trust in relationships is damaged between the evaluator and the evaluated, or
employees seem to have abandoned their will to be promoted.
Headwaters will work actively to meet the following five challenges

The personnel issues are resolved making your company more powerful.
Issues to be solved
Our support
Support program
Making management principles to spread in your company
If the principles are not yet defined, we will help you define the principles and create the tools for spreading them among your employees.

Consulting for spreading the management principles
Support for defining the principles
Spreading the principles/having employees absorb the principles
Create tools for spreading principles

and more
Support for improving recruitment
We help improve procedures such as designing recruitment ads and job interviews in view of marketing. We can also help you enhance your power to recruit the right people.

Consulting for improved recruitment
Support in building a recruitment website
Support in preparing drafts for recruiting media
Support in preparing materials for presentation
Plan and support company information session
Support in screening and creating standards

and more
Support for human resource development
We provide a wide range of support, including forming education/training plans based on analyzing current conditions, implementing education and measuring its effects, and improving the plans through repeated implementation of the PDCA cycle.

Consulting for HRD
Support in forming an HRD plan
Support in selecting lecturers
Support in holding lectures
Support for HRD analysis and improvement

and more
Support for enhanced management
We can establish a PDCA cycle for planning, executing, verifying and improving management, so that a business environment is created which ensures long-term corporate growth.

Consulting for management
Support in forming plans
Support in selecting lecturers
Support in holding lectures
Support for analysis and improvement of advancement

and more
Support in establishing a personnel evaluation system
We can plan an evaluation system that is tailored to your management principles and corporate situation, and help introduce the system so that employees will accept it.

Consulting for personnel evaluation
Support in deciding evaluation items and evaluation criteria
Support in establishing a personnel evaluation system
Support for analysis and improvement of evaluation situation

and more
Check SOP via a smartphone

PocketWorkMate

Users can easily check SOP (Standard operation procedure) via mobile devices such as smartphones and tablets.
Enabling users to stream movies or take comprehension check tests, PocketWorkMate is very convenient and helpful tool for the person in charge.